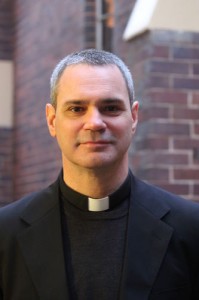 Media Release, 27 February, 2014
Bishop Peter Comensoli, Auxiliary Bishop of Sydney has been appointed by the Holy Father Pope Francis as Apostolic Administrator of the Archdiocese of Sydney.
Bishop Comensoli was ordained Auxiliary Bishop of Sydney on 20 April, 2011 and ordained to the Episcopate on 8 June, 2011 at St Mary's Cathedral.
During the period while the position of Archbishop of Sydney is vacant, Bishop Comensoli will be responsible for the day-to-day running of the Archdiocese.
President of the Australian Catholic Bishops Conference Archbishop Denis Hart congratulated Bishop Comensoli on this appointment.
"Bishop Comensoli comes well qualified to take on this role as Apostolic Administrator, and we wish him well in what will be a challenging, but fruitful experience.
"While carrying out the role of administrator, the 49-year-old bishop will have episcopal jurisdiction to administer the affairs of the Archdiocese, and I believe that Bishop Comensoli's intelligence and pastoral experience will place him in good stead to carry out these duties", said Archbishop Hart.

For media enquiries, please contact Beth Doherty on 0407 081 256 or Aoife Connors on 0450 348 597