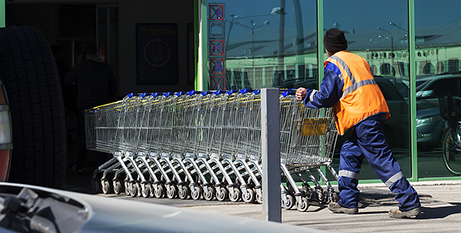 The Australian Catholic Bishops Conference says a 1.75 per cent increase in the national minimum wage falls well short of the boost needed, leaving many families vulnerable during a pandemic.
The Conference, which has made submissions to the annual review of the minimum wage for decades, argued for a 4 per cent increase – before COVID-19 led to additional financial uncertainty for many low-paid workers and their families.
"The Catholic Church is one of the country's largest employers, with about 220,000 employees working in various Church agencies and ministries," said Bishop Max Davis, the Bishop Delegate for Employment Relations.
"Through the various ministries of the Church, the bishops have a first-hand understanding of the challenges faced by minimum-wage earners. Many minimum-wage earners, despite working full-time and having trade qualifications, are unable to raise themselves and their families out of poverty."
Each year the Conference's submission to the Fair Work Commission promotes the position that "working people and their families should not live in poverty after working in full-time employment".
"Such an outcome demonstrates that the 'safety net' principle is not being adhered to as required under the Act," Bishop Davis said.
"For these reasons, while we acknowledge a greater emphasis on the needs of low-paid workers in its decision last week, we do not believe the Fair Work Commission's increase meets that 'safety net' test."
Bishop Davis said the Conference's submission sought to outline how the economy, "in part because of a minimum wage that is inadequate", is seeing more and more people in full-time work not meet what is internationally considered to be the threshold for poverty – earning 60 per cent of the median household income.
"A 1.75 per cent increase in the minimum wage before tax, at this point in time, doesn't achieve that – and it will be felt most acutely in households with children. The increase does not even meet the rate of inflation," he said.
Bishop Davis noted that the Catholic Church was one of the few voices advocating for an increase in the minimum wage, with many employers arguing for no change or for a delay in any potential increase.
He said the Church did so because "it is the right thing to do for the 2.2 million people affected by last week's decision".
"The Church will continue to advocate strongly for fairer and more appropriate increases to the minimum wage," Bishop Davis concluded.