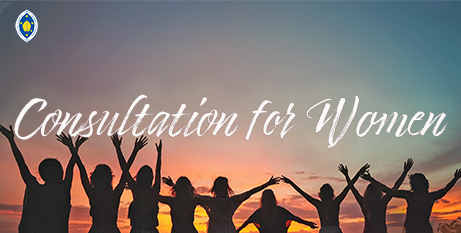 Catholic women are being invited to participate in a national consultation with two bishops later this month and to mark their diaries for a national gathering in September.
The national consultation, which will take place on March 27 via Zoom, invites women to articulate and celebrate their contribution to and vision for the mission of the Catholic Church in Australia.
Bishop Michael Morrissey, the Bishop Delegate for Women, said he is looking forward to hearing from Catholic women from across the country.
"The thoughts, the voices and the actions of women within the Catholic Church are absolutely central to our life and mission, and the national consultation invites a sharing and listening that will benefit the whole Church," he said.
"This process is something new, embracing the changing technological landscape, and seeking to remove some of the obstacles like distance and access.
"All the bishops have women acting in senior roles within their dioceses; this conversation provides another forum for broader national conversation."
The consultation is being organised by the Bishops Commission for Evangelisation, Laity and Ministry, whose mandate includes the place and role of lay women and men in the Church.
Archbishop Christopher Prowse, the chair of that Bishops Commission, will join Bishop Morrissey in participating in the online consultation.
Clara Geoghegan, the executive secretary of the Bishops Commission and the coordinator of the consultation, said women she had spoken with were supportive of the idea of a national conversation.
"Our Church has become increasingly comfortable with the notion of listening and dialogue, in part because of the Plenary Council's invitation to engage in that way," she said.
"Women are looking forward to the opportunity to speak with the two bishops and with one another and, as invited by the great document Gaudium et Spes, to share their joys and their hopes, their griefs and their anxieties, for the Church in Australia."
Click here for more on the March 27 national consultation.
While the discussions during this month's consultation are expected to help shape proposals and strategies over several years, they will also inform the development of the agenda for the Catholic women's event in September.
Bishop Morrissey said the Catholic Women's Gathering will follow a format that was developed for the inaugural Catholic Men's Gathering held last year.
"Indeed, the proposal for the Catholic Men's Gathering came off the back of the successful Catholic Women's Colloquium, which was established many years ago," he said.
"The Men's Gathering moving from an in-person event to an online event, because of COVID-19, created opportunities for greater participation because registration and travel costs were eliminated or reduced."
The format of pre-recorded video presentations that are played at hubs across the country, supplemented with local prayer, reflection and discussion, will be used for the Women's Gathering.
The Women's Gathering will be held on September 11. More information on the event will be published in coming weeks.