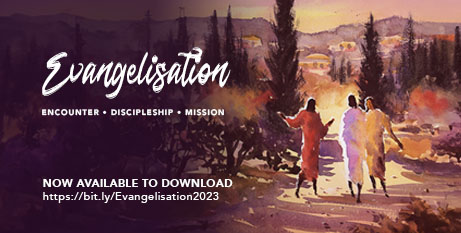 Catholics are being urged to "preach all the Gospel, to all the world, all the time" and to consider encounter, discipleship and mission from their Catholic foundations in a new document from the Bishops Commission for Evangelisation, Laity and Ministry.
The document, titled Evangelisation, offers a scriptural and theological reflection on the proclamation of the Gospel through the lenses of encounter, discipleship and mission.
It draws on seminal documents on evangelisation from recent decades, including the teachings of Popes Paul VI, John Paul II, Benedict XVI and Francis.
"Almost 50 years ago, St Paul VI urged us to reflect on Christ the Evangeliser, but to also see ourselves as the evangelising Church," said Archbishop Christopher Prowse, chair of the Bishops Commission for Evangelisation, Laity and Ministry.
"In recent years, the task of prophetic witness and convicted proclamation of the Gospel has increasingly been seen as the work of all the baptised, and we invite the faithful to reflect deeply and pray about that in this document."
Evangelisation uses two well-known parables – the Samaritan woman at the well and the disciples on the road to Emmaus – as anchors for the consideration of the themes of encounter, discipleship and mission.
"By unpacking these familiar stories, and by contemplating how we encounter Jesus, how he made disciples and how we are called to be missionary, we can find ourselves challenged to be more and also to do more.
"The Bishops Commission felt compelled to provide something of a blueprint for evangelisation in our current context, and we commend it to the People of God as part of our journey, walking together."
The document concludes with a reflection on St John Paul II's legacy as a proponent and practitioner of a spirit of evangelisation.
"There is an expression that could summarise the contribution of St John Paul II concerning evangelisation in general. It pertains to the fact that all the Church, and all the baptised, are to preach all the Gospel, including all Scripture and Tradition, to all the world," the document states.
"We are a missionary people entering into the cultural worlds of our society and we do this all the time until Jesus comes again.
"In summary, all the Church, to preach all the Gospel, to all the world, all the time."
Evangelisation can be found on the Bishops Conference website at www.catholic.au or downloaded directly from https://bit.ly/Evangelisation2023