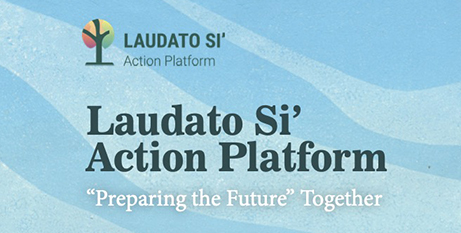 Bishop Vincent Long van Nguyen OFM Conv says the Church in Australia is well placed to engage with the Laudato Si' action plan in light of an upcoming Social Justice Statement on integral ecology.
Bishop Long, the chairman of the Bishops Commission for Social Justice, Mission and Service, was commenting on the plan for environmental sustainability Pope Francis announced earlier this week.
The initiative, officially known as the Laudato Si Action Platform, will invite individuals and groups to commit to a seven-year journey, with new participants able to begin year one on each anniversary of the plan's commencement. It follows the end of the year celebrating the fifth anniversary of the Pope's encyclical letter Laudato Si'.
In May 2020, the Australian Catholic Bishops Conference confirmed Cry of the Earth, Cry of the Poor as the theme for the 2021-22 Social Justice Statement.
The Statement will be published this August in anticipation of Social Justice Sunday on August 29.
"We in Australia are well aware of the impact of a climate that is changing, including through fires, droughts and floods," Bishop Long said.
"We also understand that the fate of our planet and the fate of our people are intimately connected, which is why the Social Justice Statement speaks of the cry of the earth and the cry of the poor."
The Laudato Si Action Platform proposes the first of the seven years be a period of planning and preparation, followed by five years of action and then a year of reflection, rest and celebration.
"Early in our first year, we will provide an Australian context, through the Social Justice Statement, that will set the stage for what will follow," Bishop Long said.
"The bishops of Australia have committed to be part of this global seven-year journey and we want to ensure that our people come with us."
Bishop Long said the actions of the seven groups invited to participate – parishes and dioceses, families, educational institutions, religious orders, the economy sector, organisations and health care facilities – need not all take place immediately.
He said the seven-year timeframe acknowledges that things cannot always happen overnight, but slow and steady progress will be needed to achieve the plan's goals.
"I encourage each person to consider how they can individually and in their own families, households, workplaces and other settings, do his or her part to care for God's creation," he concluded.
Find out more on the Laudato Si' Action Platform website.