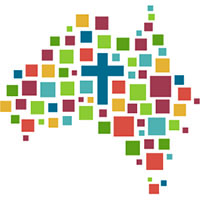 More than 70 people from across Far North Queensland came together in Cairns last week in the latest of regular diocesan gatherings that are helping local communities commence the three-year Plenary Council process.
Plenary Council facilitator Lana Turvey-Collins, who has attended many such gatherings across the country, introduced the Cairns locals to the listening and dialogue process that will help groups — large and small — participate in the preparation phase of the Plenary Council. People's dialogue sessions, which can inform submissions to the Plenary Council, will help shape the agenda for the Council sessions in 2020 and 2021.
Centacare FNQ executive director Anita Veivers attended the first session in Cairns. Ms Veivers said she enjoyed the opportunity to be part of such an authentic communication process.
"Profound societal change is a matter of fact. In order to remain relevant, this opportunity to dialogue in relation to Church renewal is welcomed and embraced," said Ms Veivers,
"The Plenary Council is a celebration and opportunity for genuine listening and dialogue. I encourage wide participation and hope that we can all listen humbly with open hearts to each other."
Ms Turvey-Collins said the level of engagement she observed in Cairns was impressive and encouraging.
"It was a great privilege to hear a few of the stories of people's experience of faith and the Church from people in the Cairns Diocese," she said.
"It was a first step on the journey towards the Plenary Council. All people in Cairns are invited to get together with other people — maybe in their workplace or at a local café — and share their thoughts with one another."
Ms Turvey-Collins will attend a number of similar introductory and explanatory gatherings in a number of cities in coming weeks, including meetings with educational leaders, Catholic secondary school students, leaders of religious congregations and other diocesan groups.
Find out more about the Plenary Council on the Plenary Council website.