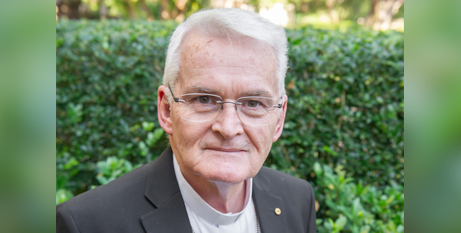 Pope Francis has this evening accepted the resignation of Bishop Max Davis, the Military Ordinary for Australia.
The Military Ordinariate seeks to ensure that the pastoral care of all those associated with Australia's defence forces is provided at the highest possible level.
The history of Catholic chaplains to the Australian military dates back more than 100 years. That ministry was supported by the establishment of the Military Vicariate in 1969, and later the Military Ordinariate in 1986.
Bishop Davis was ordained Bishop of the Military Ordinariate of Australia in August 2003. He offered his resignation in August last year when he turned 75, as requested in the Code of Canon Law.
In announcing the acceptance of Bishop Davis' resignation, Pope Francis also appointed Canberra-Goulburn Archbishop Christopher Prowse as the Military Ordinariate's apostolic administrator.