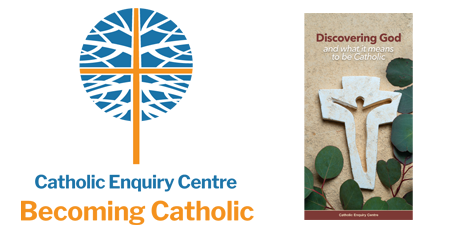 The National Centre for Evangelisation has launched a new website and a companion book to help answer the questions people commonly ask when they are considering becoming Catholic.
Becoming Catholic, which can be found at www.becoming.catholic.au, provides introductory information on God, including Jesus and the Trinity, explores the birth of the Church and covers other key topics like Mary, the Bible, the saints and sacraments.
Since the 1950s, the Catholic Enquiry Centre has been responding to queries from people with questions about the faith. The Catholic Enquiry Centre is now a work of the National Centre for Evangelisation.
The website, which continues the Centre's evolution in delivering educational content, . Itwas launched during the plenary meeting of the Australian Catholic Bishops Conference in Sydney.
At the meeting, Bishops Commission for Evangelisation, Laity and Ministry chair Archbishop Christopher Prowse explained that the two projects were part of broader efforts to invite people into the life of the Catholic Church.
"We are pleased to launch this website today to add to the rich content that is already online to support those who are searching for answers about God, first and foremost, and about the Church," he said.
"Becoming Catholic is designed to complement what dioceses and other ministries are doing, and to be a gateway for people to connect with a local Catholic community.
"It is in those local contexts that they will have a chance to explore their faith and, we hope, ultimately encounter the person of Jesus."
Given the Catholic Enquiry Centre's history of sending printed material to people asking questions about the faith and the Church, the book Discovering God and what it means to be a Catholic has been published as a companion to the website.
"The content in the book is replicated on Becoming Catholic, but can be shared in a format that some searchers may find more accessible," said Malcolm Hart, director of the National Centre for Evangelisation.
"We hope that these two resources, which have been prepared with great care and approved by Australian bishops, will find their way into the hands and onto the devices of people who wish to know God and his Church."
Archbishop Prowse paid tribute to the National Centre for Evangelisation staff, including lead author Sharon Brewer, on the two resources.
Visit the website at www.becoming.catholic.au – a partner website of the Bishops Conference's www.catholic.au website.
Discovering God and what it means to be a Catholic can be ordered using the faith resources tab on the website.