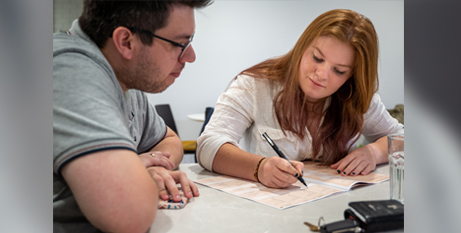 On August 10, Australia will hold its five‐yearly national Census. The Census of Population and Housing, conducted by the Australian Bureau of Statistics (ABS), is a "comprehensive snapshot" that reveals the changing economic, social and cultural demographics of the nation.
Religion is a basic variable used in socio-demographic research. A question on a person's religion has been included in all Australian Censuses, along with questions of country of birth and language spoken at home, because it is an important part of a person's identity and an indicator of Australia's cultural diversity.
Even though answering the questions has always been optional, approximately 91 per cent of respondents provided an answer in the 2016 Census.
Data from the religion question is crucial to assist parishes, dioceses and Catholic organisations in understanding their communities and planning for ministry and mission.
Census data tells us a great deal about the demographics of self-identifying Catholics in particular regions, and for this reason, it is invaluable to pastoral planning. The NCPR and its forerunners have been acquiring and analysing this data from the ABS for every Census since 1991, and making reports available to the Catholic community at national, diocesan and parish level.
Census data on religion does not reveal whether a person believes in God, goes to church or even whether they are a member of a religious organisation, because it is not designed for this purpose.
In recent times, certain anti-religion groups in Australia have tried to persuade people, especially Catholics, to choose otherwise, and tick the "No Religion" box in the Census if they don't attend Mass or if they aren't "religious". However, previous Censuses show that most non-practising Catholics continue to identify as Catholic because it remains an important part of who they are.
Findings from a 2007 research study, Why Catholics Stop Going to Mass, revealed that a Catholic identity was central to many participants:
The report explained: "More than half the participants said they still had faith even though they did not attend church. Most of these continued to identify themselves as Catholics, sometimes vehemently so, while a few identified themselves as Christians first and Catholics second.
It continued: "Several people stressed that they would like Catholic liturgies for important family events and that they wanted a Catholic funeral when they died. Some participants said they would never consider joining another denomination because they could not see themselves as anything but Catholic."
All baptised Catholics should tick the "Catholic" box this year, while noting that some may need to identify in a slightly different manner.
While the religion question provides tick‐box response categories for the major religious groups, the ABS also makes provision for counting members of religious groups with small populations.
This option is extremely important for our Eastern-rite dioceses, so that they can obtain demographic statistics from the Census about their own individual populations.
Catholics from the Syro-Malabar, Chaldean, Ukrainian, Melkite and Maronite communities are therefore encouraged to choose the "Other" option and write in the name of their religious group instead, for example, "Ukrainian Catholic". This will ensure that they are counted correctly within their own community, rather than assuming them to be Latin Rite Catholics.
Questions about Catholics in the Census can be directed to the National Centre for Pastoral Research by emailing ncpr@catholic.org.au.