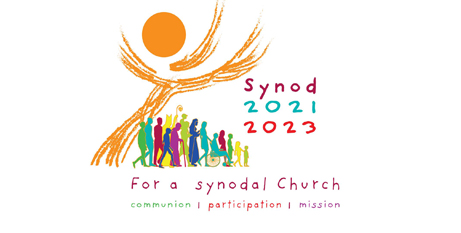 To help better understand the place of synodality in the Catholic Church, ecumenical leaders will attend national Uniting and Anglican gatherings this month to see how synodality works in those communities.
The global Synod on Synodality has encouraged engagement with ecumenical and interfaith groups as part of the process leading towards the gathering in Rome in October 2023.
Cardinals Mario Grech, general secretary of the Synod of Bishops, and Kurt Koch, president of the Pontifical Council for Promoting Christian Unity, recently said: "Conscious of our need for the accompaniment and the many gifts of our brothers and sisters in Christ, we call on them to journey with us during these two years and we sincerely pray that Christ will lead us closer to him and so to one another."
The Australian Synod of Bishops committee reached out to the National Council of Churches Australia to see how the Catholic Church and other Christian communities could walk together in their synodal journeys.
That conversation led to Catholics being invited to observe the Uniting Church's Assembly and Anglican Synod, being held this month.
With those events falling at the same time as the plenary meeting of the Australian Catholic Bishops Conference, key ecumenical leaders will attend and provide reports to the national Synod of Bishops committee and the Bishops Conference.
Margaret Naylon, from the Archdiocese of Brisbane's Council for Ecumenism and Inter-religious Relations, is one of several Catholics who will attend the Anglican Synod on the Gold Coast.
Ms Naylon said an essential part of dialogue with people of other denominations and faiths is "that we build relations based on mutual respect, trust and a willingness to listen to one another and co-operate".
"While people of faith share a great deal in common (often more than we might initially anticipate), there are obviously significant differences," she said.
"It is important that we listen attentively so that we accurately understand another perspective and then use our learnings to reflect on our own beliefs and practices."
While acknowledging the different authority and decision-making structures for Catholics and Anglicans, Ms Naylon said "it will be interesting to see where there might be overlap and also potential learnings".
Fr Michael Trainor, a priest of the Adelaide Archdiocese and member of the Council for Christian Unity and Inter-Religious Dialogue that advises the Bishops Conference, will attend the Uniting Church's Assembly online.
"One of the key lessons I've learned is that open and friendly dialogue is at the heart of communion in faith," said Fr Trainor, who has been involved with Catholic-Uniting dialogue for three decades.
"The core of our communion is Baptism, which leads us to see each other as sisters and brothers in faith. Another fruit of our conversation sees the importance of receptive ecumenism."
Fr Trainor hopes his attendance at the Uniting Assembly will allow him to "work out and confirm processes of conversation and decision-making based on issues that emerge from the lives of the faithful, from the 'ground up' so to speak".
"I would also hope that our observation will see a style of leadership and decision-making that is humble, open and respectful," he said.
Professor Gabrielle McMullen, the chair of the Australian Catholic Council for Pastoral Research and a member of the national Synod of Bishops committee, said she has been encouraged by the willingness of other Christian communities to play a role in journeying towards the global Catholic Synod.
Professor McMullen said "an ecumenical consideration of synodality might have the focus of articulating the particular 'gift' that synodality represents for each tradition".
"Listening and dialogue in relation to understandings of synodality have the potential to enrich 'journeying together'," she said.
Learn more about the Synod of Bishops at https://catholic.org.au/synodalchurch