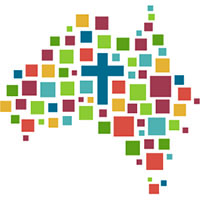 Thousands of people from across Australia have taken time in the two months since the Plenary Council 2020 officially launched at Pentecost to consider the future of the Catholic Church.
In May, the Listening and Dialogue phase of the Plenary Council began, with resources created to help people across the country participate in a prayerful conversation to consider the question: "What do you think God is asking of us in Australia at this time?"Plenary Council facilitator Lana Turvey-Collins, who has travelled to every state and territory in recent weeks to promote the Listening and Dialogue process, said enthusiasm has been high.
"As people learn they are central to this process, that the stories of their experiences of faith and the Church will shape the agenda for the Plenary Council sessions in 2020 and 2021, they understand how important it is that their voice be heard and listened to," Ms Turvey-Collins said.
"People see that the Church is moving into uncharted territory by engaging so significantly with all parts of the Church – young and old, women and men, all cultures, all languages, all abilities, lay, religious and clerical. Many find that very empowering."
Trudy Dantis, director of the National Centre for Pastoral Research (formerly the Pastoral Research Office), is supporting the facilitation team by working with a research group and providing expert analysis of the responses that have been submitted.
"Our work as researchers is to collate and sort the data and to present it in the clearest manner possible without assigning any value judgement to the responses that are being received," she said. "We are looking for trends and convergence in the responses to highlight the issues that are being discussed widely, while also noting the important individual experiences of Catholics."
Dr Dantis said some examples of topics being mentioned in submissions include a greater role for women, the need for more faith formation and the desire for liturgy that is nourishing and inspiring.
She said the Plenary Council is also attracting responses from people who acknowledge they are no longer closely affiliated with the Church.
"There are many Australians who may identify as Catholics who have little or no contact with the Church," she said. "Their views are critical to helping us understand what people find spiritually nourishing and how the Church could rebuild trust and renew connections with them once again."
Ms Turvey-Collins said the Listening and Dialogue process, which she emphasised must be grounded in prayer and openness to the Holy Spirit, will run until Ash Wednesday 2019.
"The program for the Plenary Council sessions will develop from the grassroots, beginning by meeting people where they are at and listening deeply to the story of their experiences. The website has all the information to promote engagement and participation in the process and everyone is welcome" she said.
"This is not about large gatherings or events. All people are encouraged to come together with friends and family to consider the Council's central questions and help the Church consider how it can reflect the face of Christ in Australian society today."
Contribute to the Plenary Council by visiting: http://plenarycouncil.catholic.org.au/resources/have-your-say/