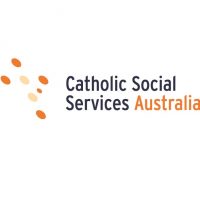 Indigenous Australians, those on the Newstart Allowance and refugees and asylum-seekers are among the groups of people Catholic Social Services Australia wants to be front and centre in the federal election campaign.
In the preamble to its pre-election statement, which outlines five key policy areas, CSSA insists that the election campaign provides "a challenge to every political party to offer the Australian nation a vision of social and economic inclusion where the inherent dignity and potential of each person can be realised". "Maintaining the inherent dignity of individuals and families must be the bedrock of our social and economic policies and of the highest policy priority for the government," the statement said.
"Catholic Social Services Australia urges citizens to use their vote to create a mandate for politicians who are committed to equitable and just social and economic policies that will improve the lives of the vulnerable and protect the dignity of all Australians."
To achieve that aim, CSSA makes a case for adequate income and social services for low-income and vulnerable families, a Job Guarantee Program to create a full employment economy, support for Aboriginal and Torres Strait Islander peoples in their pursuit of constitutional recognition and the resettlement of all asylum-seekers and refugees currently on Nauru and Manus Island to Australia.
"After five years, we have to ask: 'If our government is unable to find a home for refugees and asylum-seekers who have had their lives on hold on Nauru and Manus Island, then is it not time to provide them with a home in Australia?'"
CSSA also advocates for a national Charter for the Common Good, saying that the notion of putting national interest ahead of self-interest has become increasingly rare.
"It's time to reclaim the preconditions for 'the common good'," the statement said.
"The common good is fundamental to the functioning of our society. Being attentive to the common good, we need to renew our commitment to sound institutions and to judgements based on more than individual self-interest."
The CSSA election statement was released yesterday, a few days after the Australian Catholic Bishops Conference published its election statement, Politics in Service of Peace.