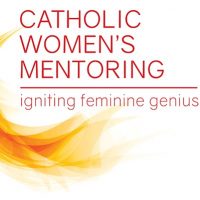 A national program aimed at building the skills, confidence and networks of Australian Catholic women will be launched in Western Australia next week.
Catholic Women's Mentoring, launched in Sydney in May 2017, also helps women increase their capacity to use their gifts and talents to support the Church in Australia and the broader Australian community.
Leading educators and a long-term civic leader will appear on a panel at the WA launch on Thursday, November 8, at the University of Notre Dame, Fremantle.
The panel will feature: Pina Ford, who leads the Catechist Service Team in Perth and has qualifications in philosophy, arts, education and spiritual direction; Labor MP Kate Doust, who has been a member of the Legislative Council of Western Australia since 2001, and last year became the first woman to serve as president of the Legislative Council; Anne Diamond, chairperson for the Association of the Catechesis of the Good Shepherd (CGS) in WA and a director on the board of the national association for CGS; and Dr Angela McCarthy, a senior lecturer in theology at Notre Dame's Fremantle campus and an expert in the areas of liturgy, icons, art and theology, liturgical music, educational practice and theological aesthetics.
Catholic Women's Mentoring coordinator Christine Pace sees mentoring as a tool of empowerment that can help women to become what God created them to be.
"I firmly believe that Catholic women who are strong and affirmed in their faith and their capabilities can do amazing things to transform society," she said.
"Faith-filled women, on fire with the Holy Spirit, can be the hands and feet of God through their lives. Australian women are invited to sign up online as a mentor or mentee. Mentors will be matched with a mentee, according to their needs, and they will encourage and support them, sharing their faith and life journeys.
"It is an informal program based on building networks and companionship to build confidence and connections among Australian Catholic women."
The program operates under the umbrella of the Australian Catholic Bishops Conference's Office of Participation of Women. Director Andrea Dean says Catholic Women's Mentoring is a simple but powerful concept.
"It recognises the capacity of women to support each other and to mentor each other for growth," she said.
"As women become more confident and able to contribute generously to Church and society, a thousand wonderful possibilities emerge!"
The WA launch event will take place on November 8, starting at 6 pm. Find more information and RSVP by Monday November 5, 2018  at www.catholicwomensmentoring.org.au/perth