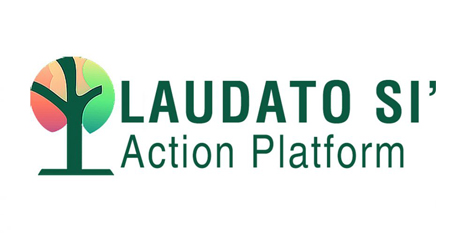 The Vatican's Dicastery for Promoting Integral Human Development has launched the enrolment phase of the Laudato Si' Action Platform, inviting Catholic groups to commit to a sustainable future.
The Laudato Si' Action Platform is a Vatican-led initiative, in collaboration with several partners. It empowers the universal Church to pursue and achieve total sustainability in the holistic spirit of integral ecology.
The Australian Catholic Bishops Conference earlier this year committed to the Laudato Si' Action Platform. Its Office for Justice, Ecology and Peace played a key role in the platform's development as a member of the international parishes and dioceses working group.
The enrolment period opened on November 14, the World Day for the Poor. The date is seen as a symbol of the platform's commitment to serving those who are vulnerable to the consequences of the socio-ecological crisis.
Bishop Vincent Long OFM Conv, chair of the Australian Bishops Commission for Social Justice, Mission and Service, said it also sends a powerful Gospel message that the transformation of the world and of societies will be led by ordinary people.
"The COP26 climate conference in Glasgow has demonstrated that we cannot simply wait for governments to take urgent action to substantially reduce carbon emissions by 2030," he said.
"Through this initiative of the Dicastery, Pope Francis is calling all Catholics to take action in the next seven years to ensure that the planet remains inhabitable for future generations. Families, parishes and dioceses, religious institutes, educational organisations, health care bodies, the economic sector and other Catholic organisations and groups all have a role to play.
"We must not give up hope. Together we can bring about change."
The new phase of the Laudato Si' Action Platform sees the launch of a suite of practical resources to help Catholic institutions, communities and families on a journey towards integral ecology.
"It is time to act and to act together," Bishop Long said.
On enrolment, participants commit to creating their own Laudato Si' Action Plans. They will be offered tools to help them understand and evaluate where they are on the journey towards integral ecology.
There will also be tools for reflection on their values and the Laudato Si' goals, as well as tools for the development of effective plans to achieve these goals.
"The Laudato Si' Action Platform offers an unprecedented opportunity to join Catholics around the globe in a coordinated effort to respond to the cry of the earth and the cry of the poor at this critical time," Bishop Long said.
"I urge every Catholic family, parish, diocese, organisation or business to consider joining the Bishops Conference in making a commitment through the Laudato Si' Action Platform."
On the first possible day, the Bishops Conference enrolled for the platform.
Access the Laudato Si' Action Platform at https://laudatosiactionplatform.org/