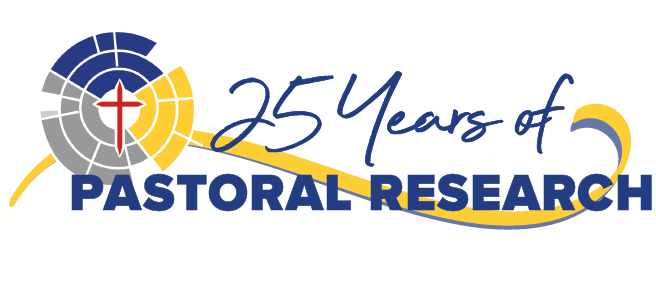 Celebrations to mark the 25th anniversary of the National Centre for Pastoral Research continue this week with Bathurst Bishop Michael McKenna to deliver a free online lecture on Wednesday evening.
The National Centre for Pastoral Research (NCPR), established in 1996 when Bishop McKenna was a priest serving as general secretary of the Australian Catholic Bishops Conference, is believed to be the only such office in the world.
This week's lecture is jointly hosted by the Australian Catholic University and the Australian Catholic Council for Pastoral Research, an advisory body to the Bishops Conference.
Bishop McKenna's lecture is entitled "How Do We Know What We Don't Know?" It will explore how research and analysis undertaken by the NCPR has informed the planning for parish, school and other ministry developments.
It will also consider how the NCPR – known originally as the Pastoral Projects Office and later the Pastoral Research Office – has supported major Church initiatives, including the current Plenary Council and the Synod of Bishops.
Australian Catholic Council for Pastoral Research chair Emeritus Professor Gabrielle McMullen said Bishop McKenna has seen closely the evolution of the National Centre for Pastoral Research as general secretary and now as Bishop of Bathurst and a member of the Bishops Conference.
"He has a clear perspective on how the initiative that he helped to set up 25 years ago is of real value to the Church today," Professor McMullen said.
Daniel Ang, director of the Sydney Centre for Evangelisation, and Catholic Schools NSW director of education policy Danielle Cronin will respond to Bishop McKenna's lecture, explaining the NCPR's impact on parishes and schools.
NCPR director Trudy Dantis said the lecture is one of the key events as part of the 25-year celebrations.
"Given the Centre's relationship with the Australian Catholic University over our history and the Bishops Conference forward-looking establishment of the office in 1996, this is a fitting way to mark the milestone," Dr Dantis said.
Register to attend the online lecture at: https://www.acu.edu.au/ncpr25