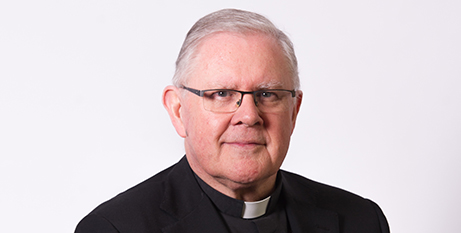 The final version of a report into diocesan and parish governance will be published after a series of amendments and clarifications have been made, likely by mid-August, it has been announced.
Australian Catholic Bishops Conference president Archbishop Mark Coleridge on June 12 announced a timeline for the report's release after a draft version was leaked to international Catholic media earlier this month.
The report, The Light from the Southern Cross: Promoting Co-Responsible Governance in the Catholic Church in Australia, was prepared by the Governance Review Project Team, a group of experts assembled by the Implementation Advisory Group.
The terms of reference for the project stated that: "The final report should be addressed to the bishops; it should be finalised in consultation with the Conference; and any matters pertaining to the Holy See, Plenary Council or other parties should be conveyed to them prior to publication. Upon completion of the final report, the Conference reserves the right to first consider the findings and recommendations, before deciding upon the timing of publication."
The report was provided to the bishops just days before the start of their May plenary meeting, which prompted a decision to postpone the publication of the report and the bishops' response to it until they had had sufficient time to consider the more than 200 pages and 86 recommendations.
Despite the bishops' announced intentions, the report was subsequently leaked.
"Entailed in our decision to delay publication of the final report was a commitment to engage the bishops in proper consultation and to refer matters pertaining to the Holy See, the Plenary Council and others for consultation before the report was finalised," Archbishop Coleridge said in the June 12 statement.
"What has been leaked to various media outlets is, therefore, an interim version rather than the final report."
As the bishops had decided at the plenary meeting, a period of consultation will allow for corrections and clarifications to be suggested. That task is due to be completed by mid-July, after which those amendments can be incorporated and the report finalised.
"The amended version will then be published in late July or early August, accompanied by a reading guide. This version will be widely available, and people are encouraged to read the full report (and not just the recommendations) and to provide feedback to their local bishop to help him in shaping his response," Archbishop Coleridge said.
Archbishop Coleridge said the statement about the timeline for finalising and publishing the report was made "in the interests of transparency and in the hope that the whole Church in Australia will be led through this process to a deeper experience and understanding of what it means to be a synodal Church, able to respond creatively to the extraordinary circumstances in which we find ourselves and build a future according to the mind of Christ".
Click here to read the full statement.