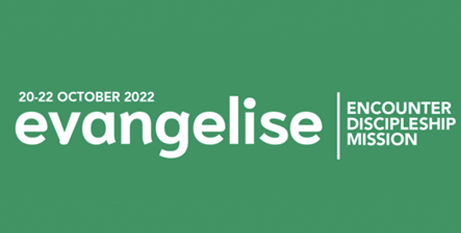 Catholics around Australia are encouraged to register for the Evangelise online conference, which kicks off on Thursday, October 20.
The three-day conference is an initiative of the Bishops Commission for Evangelisation, Laity and Ministry, and will feature five live plenary sessions exploring themes such as mission, encounter and discipleship.
More than 20 live keynote sessions will also be available during the event, with speakers hailing from dioceses, parishes and communities across the country.
Individual registrations cost $25, while parishes and communities can submit a group registration for $100, providing five logins that can be used by five individuals or five groups using each login. Registration will provide access to all the conference materials until the end of the year, allowing participants to view the sessions live or on-demand at a suitable time.
The conference commences at 5.45pm AEDT on October 20, with an opening session hosted by the Diocese of Sandhurst featuring a presentation by Bishop Shane Mackinlay on how the Church in Australia moves forward after the Plenary Council.
On Friday, October 21, beginning at 9am AEDT, Archbishop Christopher Prowse will lead a live plenary session on the topic of evangelisation, with input and discussion from Catholics in the Archdiocese of Canberra and Goulburn.
The final day's program includes a plenary session hosted by Our Lady of the Southern Cross Parish in Springfield, with input from the Archdiocese of Brisbane's Chantale Wilson on the theme of discipleship.
A complete program can be found at www.nce.catholic.org.au/program/uncategorised/program with links to each session, where visitors can find a description of the presentation and a biography of the speaker.
For more information and to register, visit www.evangelisation.catholic.org.au