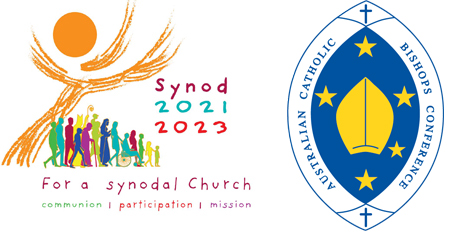 The local consultation phase for the 2023 Synod of Bishops has been extended in Australia by more than two months, following the Vatican's decision to allow more time for dioceses to hear from their people.
The Holy See announced in late October that the original request for national syntheses of diocesan consultations to be sent to Rome by April 2022 had been changed, with them now due by August 15, 2022.
At last week's plenary meeting of the Australian Catholic Bishops Conference, a new timeline was outlined and accepted as the national approach.
It extends the original timeline for local consultation, with the submission of local responses to the Synod of Bishops' questions pushed back from December 12, 2021 to February 27, 2022.
The National Centre for Pastoral Research's preparation of reports for all dioceses, eparchies and ordinariates is similarly pushed back by about two months, after which time dioceses will each hold a gathering to celebrate and conclude the local consultation stage.
The National Centre for Pastoral Research will prepare a national synthesis that will be finalised during three sessions with the bishops – originally scheduled for March, but now planned for May and June.
Trudy Dantis, director of the National Centre for Pastoral Research and national coordinator for the Synod of Bishops process, said that extended timeline will allow the Church in Australia to provide its consolidated document to the Holy See in August.
"With only two months originally planned for the diocesan consultation phase, and to allow for all the other work to be undertaken, we agreed the initial timeline was too short," she said.
"We were grateful to receive the new plans from the Holy See, and the bishops were supportive of a timeline that extends well beyond Christmas and to the end of February."
In Australia, the new timeline will also allow for greater harmonisation between the Plenary Council and Synod of Bishops processes.
Dr Dantis said the extension will mean the consultation can reach many more people, with the Christmas season offering a chance to invite people to consider the Synod's themes of communion, mission and participation.
"Christmas is a time when we welcome many families we don't easily reach through our normal channels," she said.
"We saw with the Plenary Council that we were able to engage with a broader community of the People of God, and we hope to do the same with the Synod of Bishops this Christmas."
Synod of Bishops resources can be found at: https://catholic.org.au/synodalchurch